It's a GIANT world...
Register for GIS Day 2014 for a chance to win a "It's a GIANT world..." t-shirt!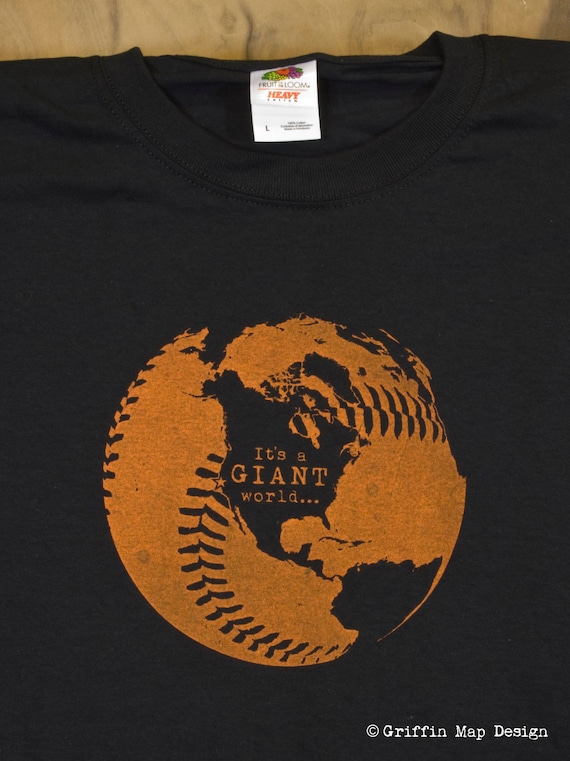 In honor of the Giant's World Series victory the North Bay GIS User Group has teamed up with Griffin Map Design to give you a chance to win this t-shirt.
To qualify just register by November 4th using the below link.
Want a better chance at winning... then follow these simple steps to get a second entry into the drawing:
Go to http://northbaygis.org/resources
Post on your website a GIS Day image with a link to http://northbaygis.org/gis-day
Send us a link to your page
*Registration is not required to attend this event, but it does help us make this the best event possible.
Geographic Information Technician I (Extra-Help)
The Sonoma County Water Agency is seeking qualified candidates to fill one (1) extra-help (temporary) Geographic Information Technician I vacancy.
If you are interested in this position please go to the County of Sonoma's Job Posting to apply.
North Bay Interactive Map Inventory
View Interactive Maps for the North Bay Region.
Do you or your agency have an interactive map online for public consumption? If so, send us a link to it. We are putting together a new page on this site which will showcase the interactive maps for our region.
Send interactive map links to